LLC EnergyindustryAutomatization is an official distributor of SATEC Ltd in north-west region. Our company is the exclusive supplier of controllers ezPAC SA300-330 in the whole territory of the Russian Federation. We have the exclusive right to use this equipment in automation of its own production. In February 2009 the entire line of products the company SATEC Ltd. received an attestation commission of FGS UES, OJSC and was recommended for use in the APCS and Automatic system for commercial accounting of power consumption substations as multifunctional transmitters, connection's controllers, and also to account for electrical energy.
LLC EnergyindustryAutomatization is the official supplier of software products JSC «STC UPS» (JSC «NIIPT»). JSC «STC UPS» is a multi-electric power research center and the leading research organization in the field of industry systems and power lines AC and DC, the development of a backbone network of the EEC and interstate electricity.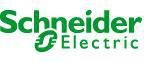 LLC EnergyindustryAutomatization is a system integrator output Schneider Electric. Schneider Electric - worldwide company in the field of electricity, which offers integrated solutions for key market segments: civil and residential construction, industrial, energy and infrastructure, data centers and networks.
EnergopromAvtomatizatciya LLC is exclusive distributor of company IDS GmbH at the territory of Russia and Belarus. IDS GmbH is one of the leading European companies specializing in IT-solutions in the field of smart grid.