Common Timing System (CTS)
Allows you to synchronize the microprocessor components (bay control units, RPA and EA devices, servers, emergency oscilloscopes, gateways, etc.), i.e. adjust their local timers in accordance with the system-wide time of the hardware and software solution (HSS), as well as to adjust this time to the astronomical time by means of satellite standard time signals obtained with the combined GLONASS/GPS receivers.
Modular principle of the complex configuration
Open scalable architecture of the HSS on the basis of international standards (IEC 60870-5-101/MEK 60870-5-103/IEK 60870-5-104/IEK 60850/Modbus/Profibus)
Allows the user to select the necessary technical tools from the complete set. This preserves the possibility of further system extension and eliminates the use of special vendor-locked technologies in terms of hardware, software and networking solutions.
Coordinated functioning and integration of information
Allows sharing data exchange with:
microprocessor-based protection devices (produced by LLC EKRA, JSC RADIUS Automatika, LLC Mekhanotronika RA,

Schneider

Electric

SA, AREVA

T&D,

SIEMENS AG

,etc.)

;
energy metering devices (

SATEC Ltd.,

Schneider

Electric

SA, LLC Elster Metronica, etc.)

;
local emergency control schemes (MPA, ALAR-C);
disturbance recording systems (Bresler,

GOSAN, BARS, BRKU, etc.);
Power quality analyzing devices (

SATEC,

ION, Resurs-UF2

).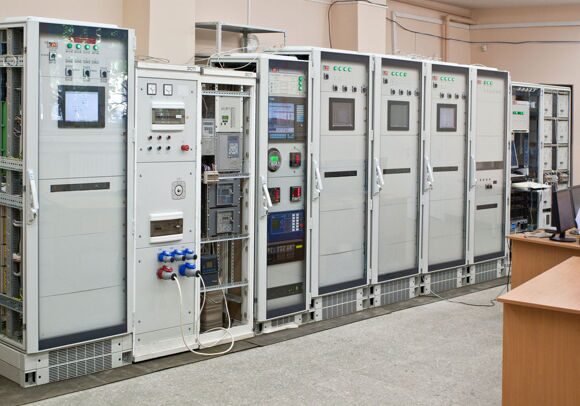 Possibility for reconstruction of telemechanics system, commercial and technical energy metering, power quality analyzing system.
Without any additional cost the customer gets the opportunity to reconstruct the above-mentioned systems on the basis of the equipment supplied.
Buffering of information at all levels.
Improves system reliability and allows data preservation in emergency situations.
Use the maximum extent of domestic manufacturers' developments.
The proposed hardware and software solution has more than 70% of its equipment and software is sourced from domestic manufacturers, which provide timely support for the HSS operation and the maximum consideration of peculiarities of the Russian energy sector and customer's desires.
In accordance with modern requirements to automation systems of power facilities, SCADA NPT Expert currently supports the operation via IEC 61850 standard.